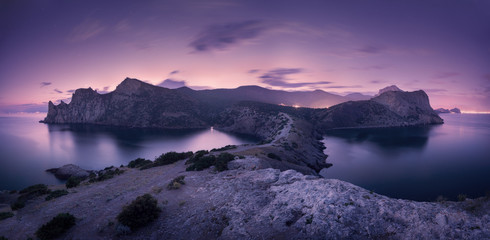 "And thou saidst, I will surely do thee good."
When Jacob was on the other side of the brook Jabbok, and Esau was coming with armed men, he earnestly sought God's protection, and as a master reason he pleaded, "And thou saidst, I will surely do thee good."
Oh, the force of that plea! He was holding God to his word-"Thou saidst."
The attribute of God's faithfulness is a splendid horn of the altar to lay hold upon; but the promise, which has in it the attribute and something more, is a yet mightier holdfast-"Thou saidst, I will surely do thee good."
And has he said, and shall he not do it? "Let God be true, and every man a liar." Shall not he be true? Shall he not keep his word? Shall not every word that cometh out of his lips stand fast and be fulfilled? Solomon, at the opening of the temple, used this same mighty plea.
He pleaded with God to remember the word which he had spoken to his father David, and to bless that place.
When a man gives a promissory note, his honour is engaged; he signs his hand, and he must discharge it when the due time comes, or else he loses credit.
It shall never be said that God dishonours his bills.
The credit of the Most High never was impeached, and never shall be.
He is punctual to the moment: he never is before his time, but he never is behind it. Search God's word through, and compare it with the experience of God's people, and you shall find the two tally from the first to the last.
Many a hoary patriarch has said with Joshua, "Not one thing hath failed of all the good things which the Lord your God spake concerning you; all are come to pass."
If you have a divine promise, you need not plead it with an "if," you may urge it with certainty.
The Lord meant to fulfil the promise, or he would not have given it. God does not give his words merely to quiet us, and to keep us hopeful for awhile with the intention of putting us off at last; but when he speaks, it is because he means to do as he has said.
♥♥♥♥♥♥♥♥♥♥♥♥♥♥♥♥♥♥♥♥♥♥♥♥♥♥♥♥♥♥♥♥♥♥
Especial request to all of you, saints of God,
please pray for me, because I have plans to move out of United States by March or April 2017,
but I want to do it with my Savior and Lord blessings and approval.
I will appreciate very much your prayers and probably I will not be sharing for around a month if I leave, my hope is to continue as soonest I can,
but the time is the Lord's and I'm trusting on his will..
♥♥♥♥♥♥♥♥♥♥♥♥♥♥♥♥♥♥♥♥♥♥♥♥♥♥♥♥♥♥♥♥♥♥
♥♥♥♥♥♥♥♥♥♥♥♥♥♥♥♥♥♥♥♥♥♥♥♥♥♥♥♥♥♥♥♥♥♥
Don't forget to spread
The Word of GOD
by sharing today's passage with friends and family...
Please share using small envelope for (E-mail) next to a pencil, under my name at the bottom of post,
or using the share link below
The Lion of the tribe of Judah.
"HAVE A BLESSED DAY FULL OF PEACE,
LOVE AND HAPPINESS"
♥♥♥♥♥♥♥♥♥♥♥♥♥♥♥♥♥♥♥♥♥♥♥♥♥♥♥♥♥♥♥♥♥♥
"Let your thoughts be psalms,
♥♥♥♥♥♥♥♥♥♥♥♥♥♥♥♥♥♥♥♥♥♥♥♥♥♥♥♥♥♥♥♥♥♥
THE PURPOSE OF THESE PAGES
is to share the precious word of God,
without acquiring any MONETARY REWARD.
God gave me the salvation for "FREE",
so I share the gospel of his word the same way ..
"NO ADVERTISEMENT AND COMMERCIAL ADS."
Blessings to all of You,
rejoice in the sublime and infallible Word of God.
PLEASE SHARE YOUR BLESSINGS WITH FAMILY AND FRIENDS
♥♥♥♥♥♥♥♥♥♥♥♥♥♥♥♥♥♥♥♥♥♥♥♥♥♥♥♥♥♥♥♥♥♥
If you are NOT a believer in Jesus Christ,
you can be accepted into his kingdom.
I invite you to let him to make of you what He always wanted.
Marvelous God Almighty, I come to you in the precious name of Jesus,
who died for me to make me free of sin,
I want Jesus to enter into my heart and make me free.
I confess that He is the son of God.
I ask to change my heart and to give me wisdom to understand your Holy Word full of promises of eternal value,
not only to live on this earth, but to be expectant of my life in heaven.
In the precious name of Jesus I ask.
Amen..
♥♥♥♥♥♥♥♥♥♥♥♥♥♥♥♥♥♥♥♥♥♥♥♥♥♥♥♥♥♥♥♥♥♥
♥♥♥♥♥♥♥♥♥♥♥♥♥♥♥♥♥♥♥♥♥♥♥♥♥♥♥♥♥♥♥♥♥♥
"The true minister of Christ knows that the true value of a sermon must lie,
not in its fashion and manner, but in the truth which it contains."
.... Reflection and inspiration from the "Prince of Preachers,"
~Charles Haddon Spurgeon~
My other Blogs Please enjoy !!!
"COPYRIGHT STATEMENT "
This resource was produced before 1923
and therefore is considered in the "Public Domain".
"THE PRINCE OF PREACHERS"
"COPYRIGHT POLICY"
We respect copyright laws and are committed to remove any copyright infringing material from our website. If you find any content on our website which infringes your copyrighted work, please contact us, we'll be happy to verify and remove such content. Please do provide us the following details:
1) Your name, E-mail Address.
2) Location (URLs) of your copyrighted work on "your" website.
3) Location (URLs) of your copyrighted work on "our" website.
Some of the pictures from Flickr under Creative Commons License, the bank of free Creative images for non commercial usage, and
the photo license is a Creative Commons Zero (CC0) license,From varios like, Unsplash and others.
Everything we do is for God Almighty's glory, our creator and we pray for all the people that are making images available to continue spreading the Gospel.
Thank You and God Bless.
Blog created July 12/2013
MIGHTY WARRIOR..